The H.E.RO. project (Harsh Environment Rotary joint) is part of the diversification strategies introduced by Meccanotecnica Umbra (MTU), with the purpose of seeking new opportunities on high-added value markets, including in this case, seal systems for heavy duty work conditions.
To add technically challenging conditions to the delicate task of co-designing a product with the client, since the seal system in question is not catalogue listed. Innovative parts developed by the R&D department of Massimiliano Borasso (MTU R&D Manager) are installed in machinery and systems which are also very often prototypes. "In addition to technical specifications, their design must also take into consideration real operating conditions. In addition to preliminary feasibility studies, this is why the building of measurement and verification instruments is so important, so that we can measure and understand the new device's behaviour. Therefore, in the step downstream from experimentation conducted in our testing halllabs, the prototype is made available to the client so that they can test it in the actual environment, with work parameters no longer simulated in the laboratory. This is the most complex and delicate of tuning phases, rife with critical issues."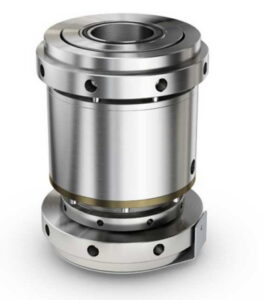 The context of the H.E.RO. project, namely high-performance rotary joints for heavy duty applications, is an obvious example of how after designing and building prototype 0, the R&D department coordinated with the client to forge a solid partnership and fine-tune the final product. In this case it would not be wrong to say that the sealing device and people involved in the project were all subjected to heavy duty conditions! In particular, in the case of the development of seals for CSP (Concentrated Solar Plants) systems and drilling towers, the entire work environment is particularly exasperated by environmental conditions and tight schedules. But this only makes us even prouder of our results.
H.E.R.O. has seen the development of rotary joints capable of withstanding extremely high pressures, more than 500 bars, and handling fluids of over 500 °C.
When facing with applications which explore new markets, the project seriously tests the experience and skills of people who work at the company. It is a challenge that involves and stimulates everyone's capabilities: difficult conditions require us to close ranks. Such times see the creation of unexpected synergies and strengths that are evident, important, and which strengthen the sense of belonging to the project and company. A sense of attachment and pride for discovered solutions becomes natural.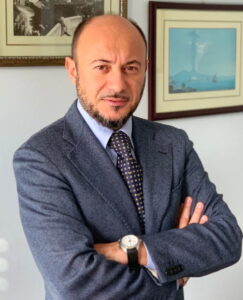 Of course, there are difficulties and obstacles, conflicts and moments of tension, not least the looming threats of some far-eastern markets that have no qualms about how they go about acquiring new technologies: from reverse-engineering to attempts at registering patents for solutions already patented by MTU. Work group management is also a determining factor as it needs to combine the execution of standard activities in tandem with the pursuit of new challenges of a technical and organisational nature. This determination to seek challenges and commit to innovative projects that set themselves apart from technical routine activities, is both a source of stimulation and destabilisation. High risk and stress factors are intrinsic to research activities and many initial project review cycles are required to increase reliability levels.
Paolo Zenone says: "For H.E.R.O. we had to build test benches that reached 500 bars. The first few times we reached 100 bars of pressure, team tension was highly palpable. Then slowly but surely you come to master the new context, and this turns into growth and new know-how. This is a continuous action, one which takes you beyond the comfort zone: working to the limit, stepping out into the unknown is the only way to expand market opportunities for the company."
H.E.R.O. led MTU to onshore oil drilling platforms and Rotary Joint Systems for CSP (Concentrated Solar Plant) systems, which generate energy using concentrated solar energy from parabolic waste. The first case literally raises the bar of our experience in terms of pressure (> 500 bars). The thermodynamic solar part works by means of high temperatures in an environment characterised by aggressive operating fluids. The aim of MTU is to develop its possibilities by exploring new markets and build new knowledge so as to generate positive effects and cross-contaminations in other fields.
Here you get a short YouTube video about H.E.R.O.
For more information please click here.
Here you will find other stories about Meccanotechnica Umbra technology