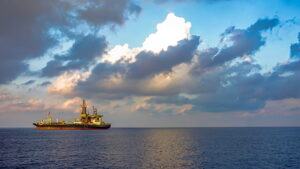 An increase in demand for oil and gas has hailed the resumption of projects to deliver more floating production, storage and offloading (FPSO) vessels. Recent announcements have included the first round of tenders for equipment destined for the Parque das Baleias (Whale Park) FPSO, a process that has seen the water injection pumps being awarded to Sulzer.
Due to be located 77 km offshore from Espirito Santo,Brazil, the Whale Park FPSO will operate in 1'400 m deep waters, processing 100'000 barrels of oil and 5 million cubic meters of natural gas per day. The project is expected to have an ambitious delivery time with first oil on deck targeted by 2024. As the leading supplier of water injection pumps for this application, Sulzer has the facilities and expertise to deliver these key assets to the project and help realize this timeline.
Sulzer has a long-standing relationship with the engineering procurement and construction (EPC) company, which appreciates the efficiency and reliability of Sulzer's pumps. In this case, Sulzer will be supplying four packaged pump sets, which include a 9.7 MW motor, the 8-stage HPcp pump and all the auxiliary equipment required for the challenging offshore environment.
Steve Jackson – Head of Global FPSO Market for Sulzer, comments: "As the leading supplier of water injection pumps to this market, Sulzer has a reputation for delivering high-quality pump packages that deliver long-term reliability and efficiency. Our product range includes many other applications on these vessels and we are well-positioned to provide engineered solutions to support FPSOs."