Used throughout mining and civil engineering schemes, dewatering pumps are vital to keeping projects running to time. For the day-to-day removal of water, Sulzer has completed its lineup of dewatering pumps with the launch of five new models for drainage and sludge applications.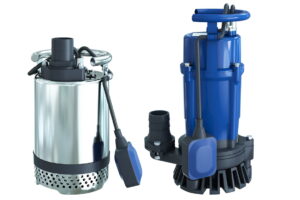 Designated as 'J' for drainage and 'JS' for sludge, the new J4, J7, JS4, JS7 and JS8 models offer flowrates from 5.5 l/s with heads up to 16 m. Their slim design and low weight of construction makes them easy to transport between locations and set up for work.
Drainage applications are always challenging and for pumps that need to operate round-the-clock, reliability and efficiency are essentials. Stainless steel construction ensures long-term reliability against erosion and corrosion.
Built to last
The pumps are designed for safe and effective operation without supervision. The float switch provides automatic level control and ensures water levels are maintained reliably while the built-in sensors protect the motor from overheating. The natural cooling provided by the double outer casing enables the pumps to run continuously at low levels and even run dry without damaging the electric motor.
In these applications, the impeller must be able to withstand the harsh pumping environment and Sulzer's design includes adjustable wear parts and a nitrile rubber coating for maximum abrasion resistance. The JS models are equipped with an agitator at the base of the pump to ensure continuous flow of sludge and to prevent airlocks in the pump, minimizing the risk of clogging.
Available with hose or threaded connections for ease of installation in either temporary or fixed applications, the new pumps are ideally suited to a range of dewatering tasks. Maintenance is easy to manage with inspection ports to assess seal integrity and simple spare part management thanks to the modular design of the pump.
All of Sulzer's products are supported by the company's worldwide network of service centers and field service experts, ensuring that technical support is always available locally. For larger project requirements, Sulzer offers a comprehensive range of dewatering pumps that can be tailored to specific applications to ensure optimum performance.
For more details, visit: